PCN Enhanced Access Patient Survey
PCN Enhanced Access Patient Survey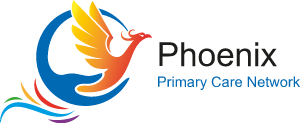 Phoenix Primary Care Network is a group of GP practices in your local area who are working together to deliver services and population health management at scale in line with the NHS GP contract.  The GP practices are: Longfield Medical Centre and Tollesbury Surgery.
The PCN has been set many objectives, one of which (commencing October 2022) is to deliver Primary Care services over and above our core opening hours, namely 6.30pm-8.00pm weekdays and 9.00am to 5.00pm on Saturdays. We are looking at how we can best deliver GP services in a way to meet local needs. These appointments will not affect the appointments that are offered at your local surgery Monday - Friday during the day.
You will also still be able to access the NHS 111 service that is available out of hours, seven days a week.
These appointments will be a mix of face-to-face and telephone appointments with a range of healthcare professionals. These appointments will be available to book through your own surgery.
Thank you for your time to answer the below questions.
https://www.surveymonkey.co.uk/r/ZCGD6J3